Guarantee of Satisfaction
VIT's Screen Printing stands behinds the quality of its products and service. If you are not satisfied with your purchase from us, simply contact
Customer Care
within 30 days from the date of your purchase and subject to the following criteria we will refund the full price of the product in question, excluding postage and processing costs.
VIT's Screen Printing products are made-to-order with the best quality materials possible using our state-of-the-art digital printing equipment.
VIT's Screen Printing takes great pride in its commitment to customer satisfaction. However, certain circumstances are beyond our control. Please note that we cannot be responsible for:
Spelling, punctuation or grammatical errors made by the customer.
Inferior quality or low-resolution of uploaded images.
Design errors introduced by the customer in the design creation process.
Errors in user-selected options such as product type or size.
Please examine your designs carefully and correct any mistakes prior to placing your order. In an effort to keep costs down and pass substantial savings along to our customers, VIT's Screen Printing does not proof documents created by its customers prior to processing.
Start costumizing today!
1// Select Product

2// Color + Design

3// Cart + Checkout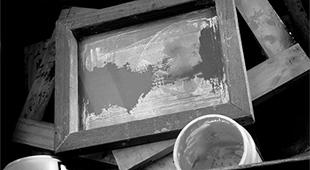 Briefly on Who We Are
VIT's Screen Printing is a small startup business located in Edmond, OK. We are recent graduates of the Ryonet Screen Printing Academy which we attended at Definition Industries in Shreveport, LA. We have an online base platform for ease of ordering for our customers. Our current line of products that we offer are Tee Shirts, Hoodies, and Koozies. We will be looking to expand our product line as our business grows. For orders less then 10 please call or email for a quote
Learn More
Trust us to bring your designs to life, helping you make an impression with our superb quality screen printing.
Design Now