Print-On-Demand
VIT's Screen Printing digital printing processes have been developed specifically to address quality, efficiency and cost, using the latest in printing technology to deliver cutting edge digital printing options. Our advanced print-on-demand technology provides what you want when you want it. No more inventory, no more obsolete stock. Inventory or warehousing can be things of the past, and if youÂ're a printer or wholesaler, no more prepress expenses associated with conventional printing processes.
VIT's Screen Printing digital printing is the future of printing and delivers high quality, quick turnarounds and shipped direct to customers. Apparel, Mugs, Mouse mats, Posters, and Puzzles ...printed with digital speed and precision.
Start costumizing today!
1// Select Product

2// Color + Design

3// Cart + Checkout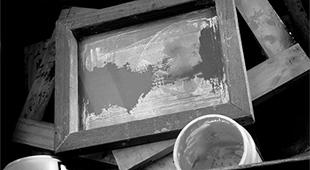 Briefly on Who We Are
VIT's Screen Printing is a small startup business located in Edmond, OK. We are recent graduates of the Ryonet Screen Printing Academy which we attended at Definition Industries in Shreveport, LA. We have an online base platform for ease of ordering for our customers. Our current line of products that we offer are Tee Shirts, Hoodies, and Koozies. We will be looking to expand our product line as our business grows. For orders less then 10 please call or email for a quote
Learn More
Trust us to bring your designs to life, helping you make an impression with our superb quality screen printing.
Design Now